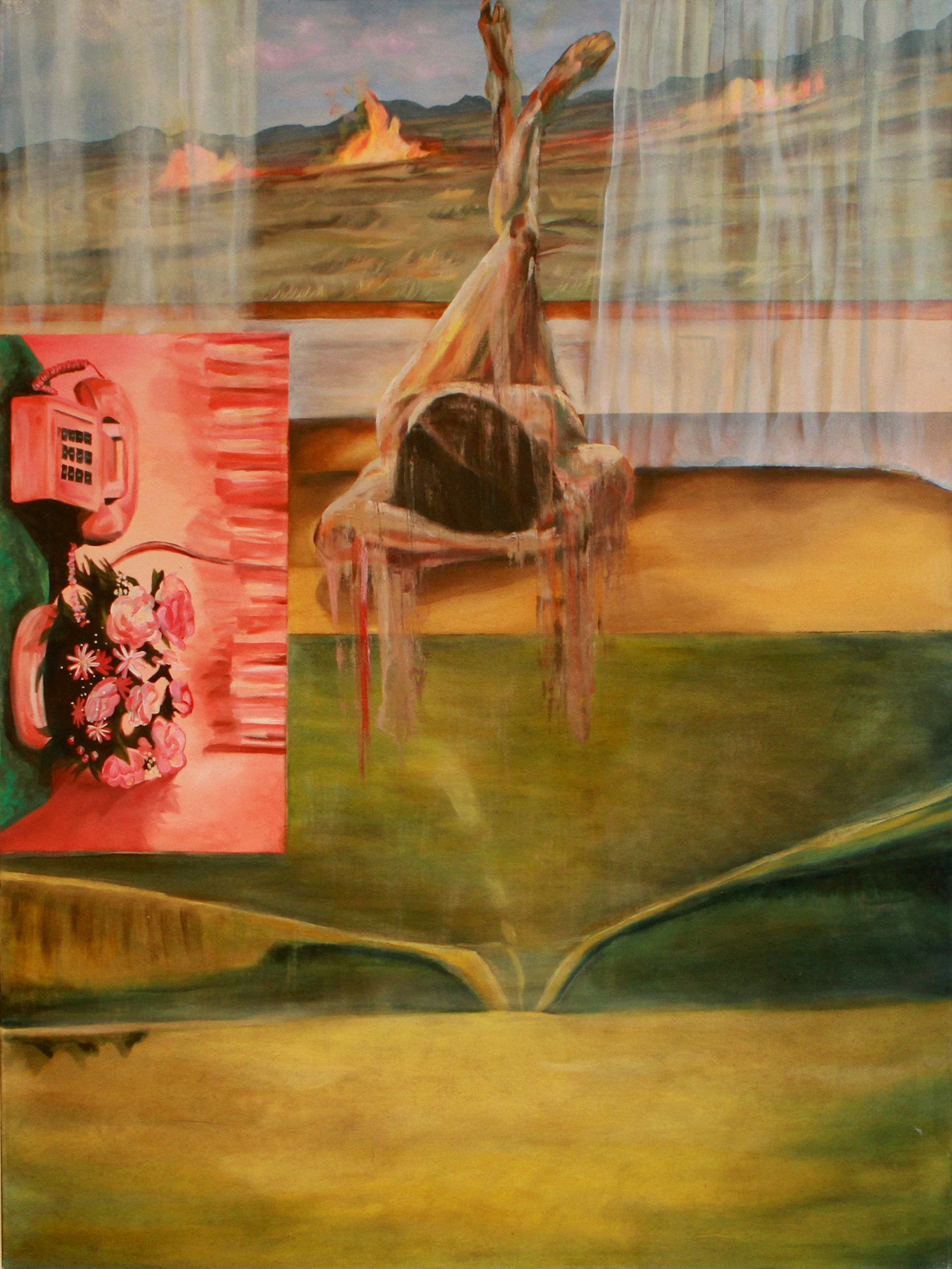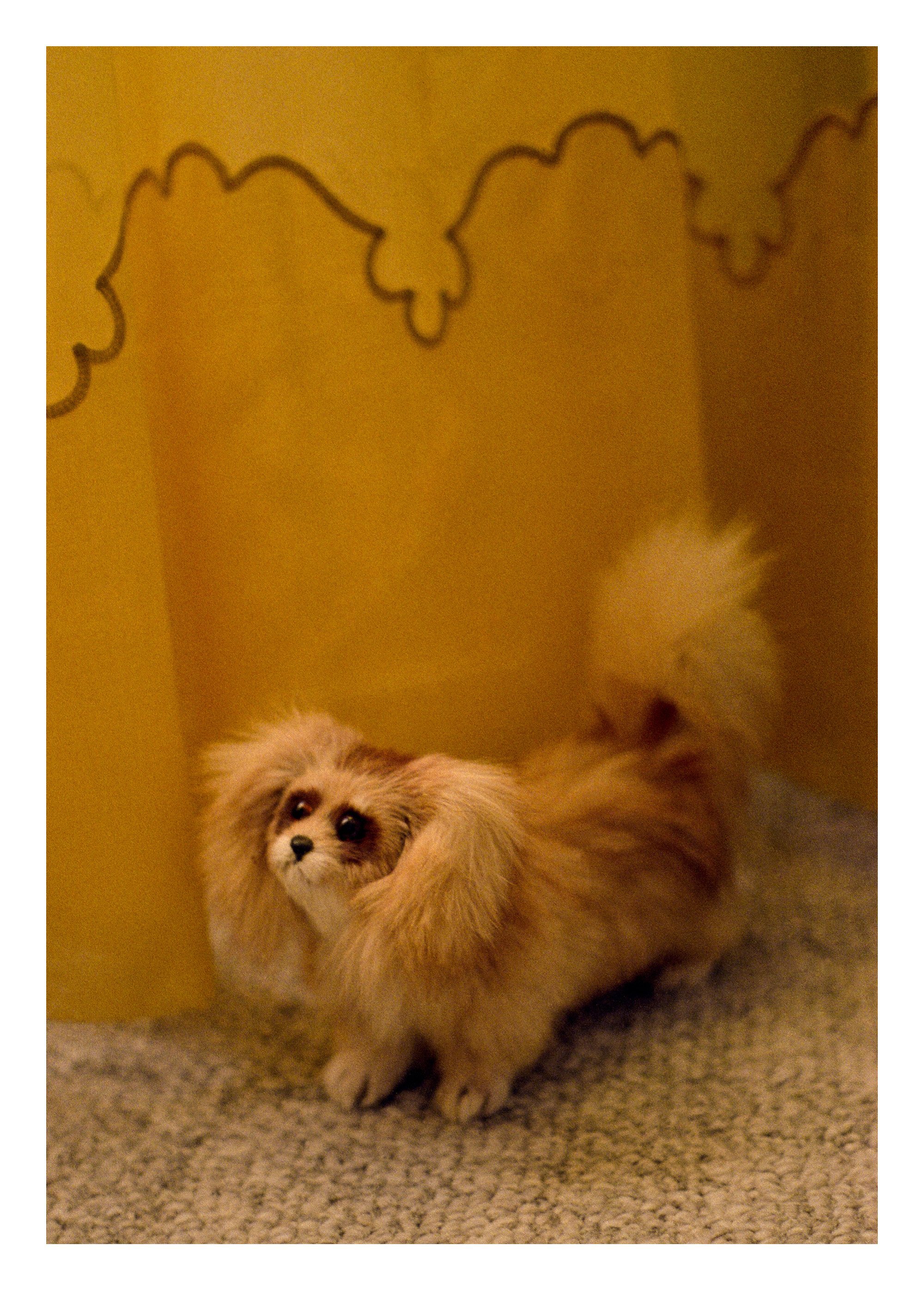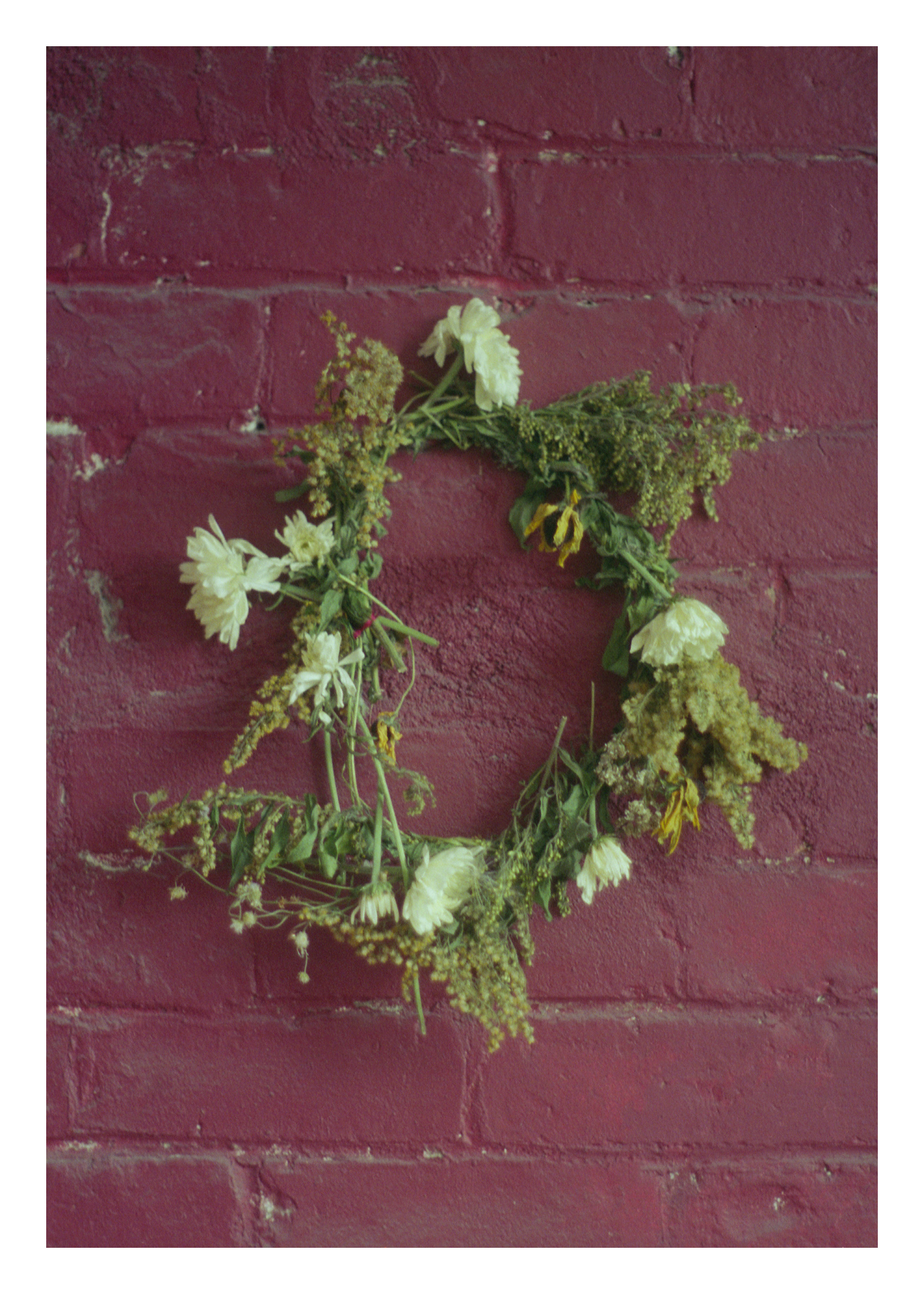 The Story Began With a Beet
( It Must End With The Devil)
Artist: Ayla Dmyterko
Exhibition: Novembre 5th to December 22, 2015
Projet Pangée is pleased to present emerging artist Ayla Dmyterko's first solo exhibition. The Tale Began with a Beet (It Must end with the Devil) focuses on the nature of the present by acknowledging and echoing the past. Challenging the fleeting nature of existence, Dmyterko visits blurred memories and traditions from personal family histories. Addressing the uncontrollable and unchangeable by juxtaposing it with the notion of comfort in the past, this exploration is realized both through a series of oil paintings entitled Nostalgic Premonitions, as well as through three sets of 35mm photographs entitled Forget Them Not, Ode to Olga and Vinok.
In Nostalgic Premonitions, each canvas is composed of separate frames so that the concept is not derived from one isolated image, rather through a contemplation of connections created using collage. A sense of nostalgia emanates as the images speak to one another, mimicking the way memories become fragmented and flash through the human psyche. Raised in Canada's Prairie landscape, Dmyterko references both the overwhelming vastness of the horizon and symbolic narratives found in Ukrainian traditions.
Forget Them Not is a series of photographs taken in rural Saskatchewan. It documents abandoned towns and homes in an area densely populated by first wave Ukrainian immigrants. By photographing forgotten homes and emptied towns, she erects them as historical monuments to the Ukrainian-Canadian experience.
Ode to Olga is a documentation of the artist's grandmother's home prior to the removal of its contents shortly after her passing. Dmyterko's choice of 35 mm film is intentional as an aesthetic extension reflecting the past.
Vinok is an appropriation of a Ukrainian springtime tradition where young women bind flowers into wreaths with the intent of casting them down a river to be captured by their future husband. The artist presents a photographic time lapse of a wreath created, let to wither then released in the vast Atlantic, which re-orients the narrative, suggesting the excessive pressure beset upon females to find a partner.
Dmyterko's painting series The Dead Leave Us Starving with Mouths Full of Love, presented as part of this exhibition, won the art competition Polska Free 25. Focussing on the diasporic experience, the work fabricates scenes mixing imagery from the contemporary Ukrainian crisis with imagery portraying the artist's romantic understanding of her culture as an Ukranian-Canadian.
Ayla Dmyterko is a recent honours graduate of Concordia's Fine Arts Painting and Drawing program, she currently lives and works in Regina. She has been exhibiting her work collectively for the past three years in Montreal and Regina.